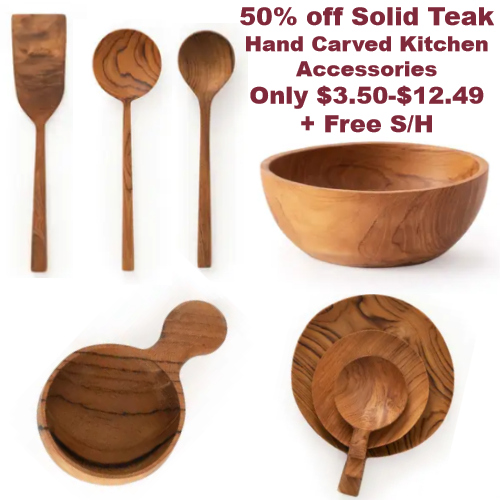 Handmade from solid teak, these Kitchen Accessories deliver the beauty of natural solid wood to your table or kitchen. Each piece is hand-carved in Bali and can be put to a variety of uses. Collection includes bowls, spatulas, teaspoons, paddle dishes, coffee scoops, and salad spoons.
All are 50% off right now + you can get Free shipping on all accessories (as well as $150 off shipping on large items) using coupon MBBSHIP.
These items can be paired up with a soup mix, a bottle of gourmet salad dressing, a bag of coffee, etc. to make a classy, but inexpensive gift!
2