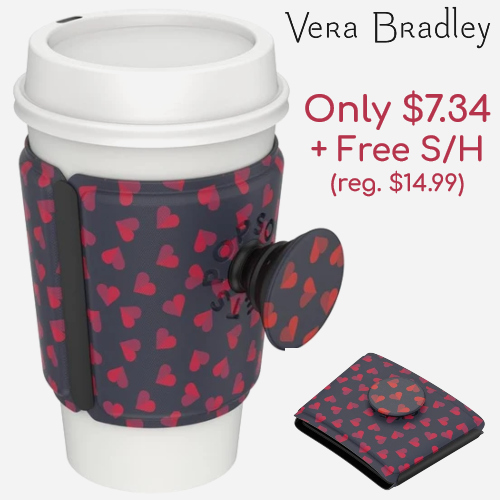 This Vera Bradley PopSockets PopThirst Cup Sleeve is designed to fit coffee cups, pint glasses, and other types of beverage cups. Made with a non-slip foam material, it prevents hand slippage. It has a compact design that collapses flat for no-fuss pocketability and storage.
On sale for $10.49, everything they sell is an extra 30% off in your cart, making this cup sleeve just $7.34. Many other styles are available and are $10.49 in cart. All orders ship Free!
View all sale items here – Prices shown are 30% less when you add products to your cart.
1