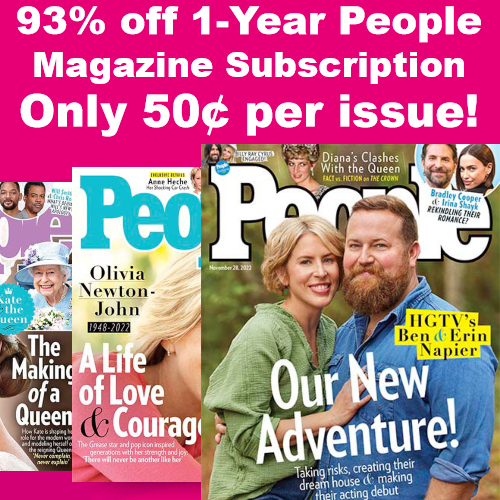 For a limited time, you can score a 1-Year Subscription to People Magazine for $26. That's just 50¢ per issue!
If you ever find yourself impulse buying this magazine (for $6.99 an issue) while you're waiting in line at the grocery store, do your wallet a favor and order this subscription! You'll be better than break even after just 4 issues!
As an added bonus, you'll get a Free digital issue today while you wait for your print subscription to arrive. Digital copies are compatible with all desktop and mobile devices.
Sign up for my email newsletter to get deals like this delivered to your inbox!
109