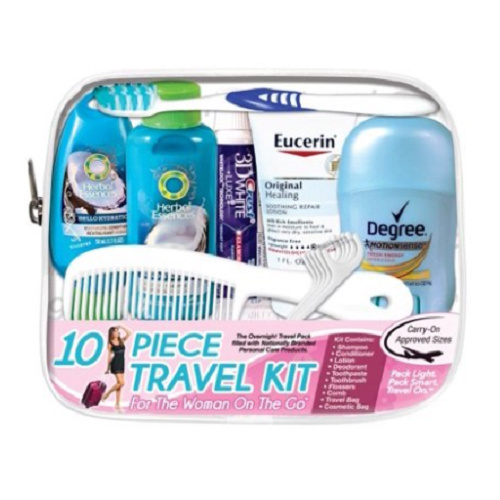 This 10-PC Women's Travel Toiletry Kit includes Herbal Essences shampoo, Herbal Essences conditioner, a styling comb, Degree deodorant, Eucerin lotion, Crest toothpaste, a toothbrush and 3 Dentek flossers in a TSA Compliant quart size zip top bag. Order online and pick up for Free at your local Walmart store.
A similar 9-PC travel set is selling for $14.32 at Amazon.
10-PC Men's Travel Toiletry Kit is also available for $6.44.
5