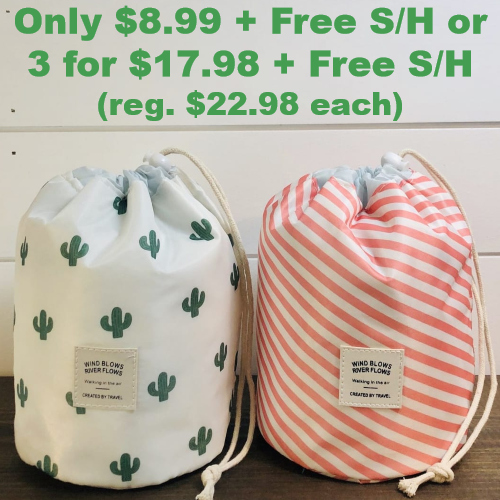 These Drawstring Top Cosmetic Bags are made of waterproof polyester fabric and feature a fully lined, wipe clean interior. Each bag is equipped with 4 elastic straps and 3 net pockets to help keep your items from moving or spilling. Each bag comes with a removable small zippered pouch with two pockets that can fit jewelry, a contact lens case, rings, and other small items AND a clear bag with a snap closure that will fit makeup brushes, mascara, eyeliner, lip liner, etc.
Order 1 for $8.99 + Free shipping. Order 2 and they will add 1 more bag (random design) to your order when they ship it! Order 4 bags and they will add 2 more bags (random designs) to your order when they ship it!
Over 150 have already been sold. Hurry for best selection!
4