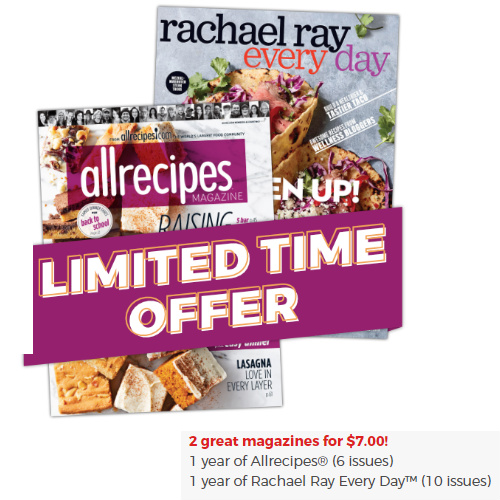 Score a year's worth of cooking inspiration AND save 65% when you order this Rachael Ray Every Day & AllRecipes Magazine Subscription Bundle.
Allrecipes is a cooking and food magazine that covers every kind of recipe imaginable. It's perfect for anyone who loves to cook and find new recipe ideas.
From 30-minute meals to Thanksgiving dinner, Rachael Ray Every Day covers all your favorite recipes and cooking techniques to help you put a delicious supper on the table.
4