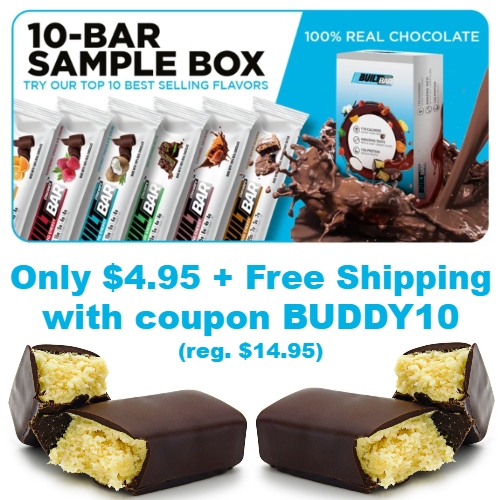 Score this 10-CT Box of Built Protein Bars for just $4.95 + Free shipping using coupon BUDDY10. Sample box contains 1 bar of each of the following flavors: Double Chocolate Mousse, Salted Caramel Chocolate, Mint Brownie, Orange Chocolate Creme, Banana Chocolate Creme, Peanut Butter, Coconut Almond, Banana Nut Bread, Toffee Almond, and Peanut Butter Brownie.
Typical protein bars are dense, gritty, and difficult to chew. Not Built Bar. Their texture is light and fluffy and they're covered in REAL chocolate. I would compare the texture to a Milky Way. They have a candy bar feel with protein bar nutrition! Give them a try and order this smokin' hot deal today!
This is not a subscription, so there's nothing you'll have to cancel! Limit one sample box per household.
26