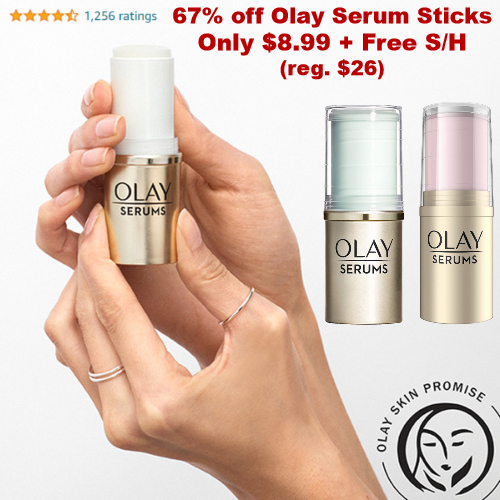 Olay Serum Sticks deliver instant, deep hydration in an easy-to-apply, mess-free container for brighter, glowing skin. Simply apply over your freshly-cleansed face for a surge of revitalizing hydration. These sticks are great for on-the-go and for traveling!
3 varieties are on sale today for $9.99 + you can get 10% off your order using coupon OLAY10, making them just $8.99. All orders currently ship Free! More clearance products here.
These serum sticks have a 4.4 out of 5 star rating at Amazon with over 1,200 reviews!
5