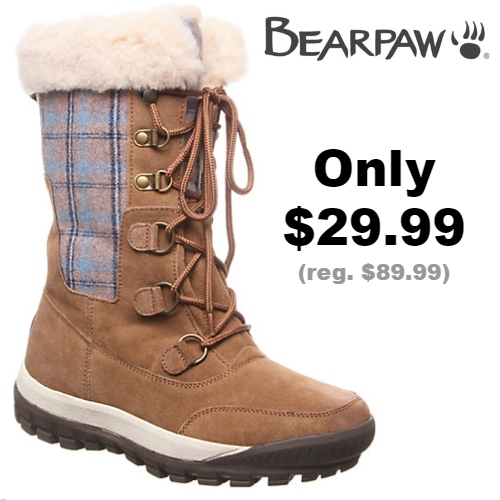 These Women's Bearpaw Suede Boots provide a comfortable and durable fit that will keep your feet warm whether you're stomping through the snow or running errands in the cold. Sheepskin footbed provides cushioning. Suede is treated with NeverWet® technology to keep them looking great. Molded rubber outsole helps you keep your footing on slippery surfaces.
These boots are currently selling for $89.99 at Kohl's.
View all Bearpaw styles on sale – 73 styles for women, men and kids. Prices start at $25.99.
In order to browse this sale, you will need to register on their site with an email address and password. No other information is required and registering does not have any strings attached.
1