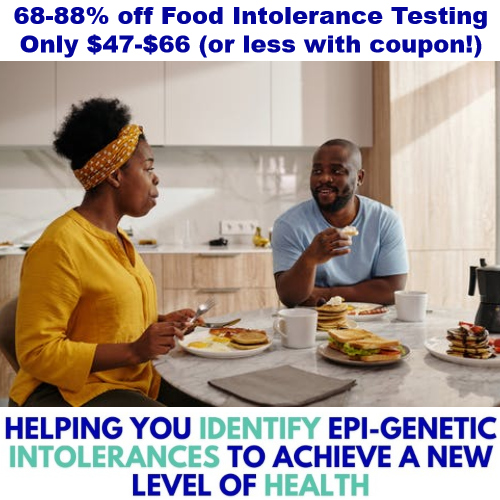 Take the guesswork out of your diet by learning which foods are best and worst for you and identify your body's intolerances and imbalances. Advanced Food Intolerance Labs has a deal on Groupon right now for tests up to 88% off + you can save even more using a coupon!
Select Groupon shoppers can get 30% off with coupon MISSYOU. If MISSYOU doesn't work, enter the expired coupon SAVE and Groupon should offer you a 20% discount.
How Advanced Food Intolerance Labs testing works –
– Mail in 10 strands of hair
– Their lab techs test your sample against the items included in your chosen test
– Your results are sent to you via secure link by text and email
3 tests are available through Groupon.
Primal: Food Diet Testing – $47 before coupon (reg. $147)
Plus: Food, Toxicity, Vitamin, Minerals & Fatty Acids Testing – $62 before coupon (reg. $297)
Premium: Food, Toxicity, Vitamin, Mineral, Fatty Acids, Gut Biome, Digestive Enzyme Testing – $66 before coupon (reg. $597)
1