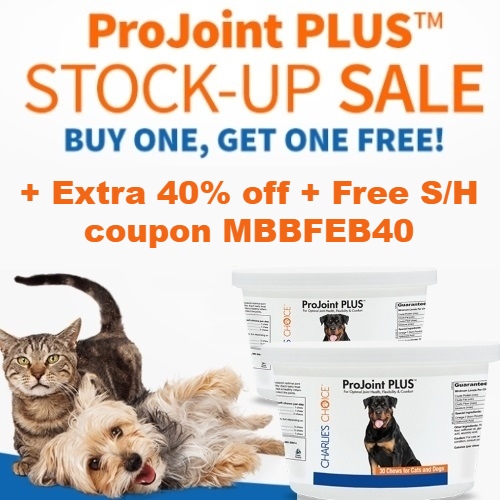 ProJoint PLUS for Cats & Dogs is designed to support optimal joint health and flexibility, while reducing discomfort and improving your pet's mobility. These supplements come with a 365–day guarantee.
They're buy 1, get 1 Free right now + you can get an extra 40% off sitewide AND Free shipping ($4.95+ value) using coupon MBBFEB40. No limit on the number of bottles you can order at this price using this coupon!
Lots more pet supplements are also buy 1, get 1 Free + extra 40% off and Free shipping with coupon MBBFEB40.
Coupon will work across all 3 of their sites – Stop Aging Now, Purgevity and Charlie's Choice.
13