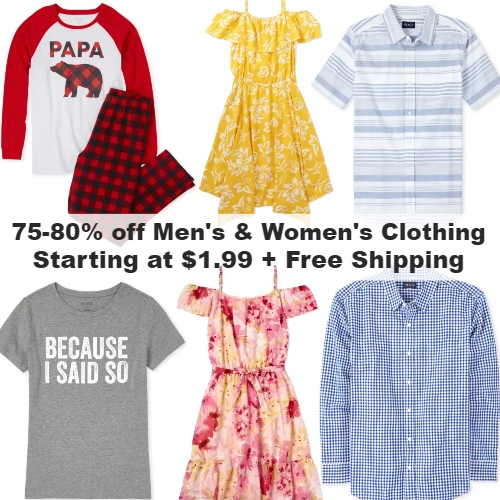 A selection of Men's & Women's Clothing is 75-80% off and all orders ship Free! Save big on tees, pjs, dresses, and men's button down shirts.
View all women's styles
View all men's styles
View all kids' styles
If you are spending $40 or more, sign up for their text alerts to instantly get a coupon for $10 off $40+.
3