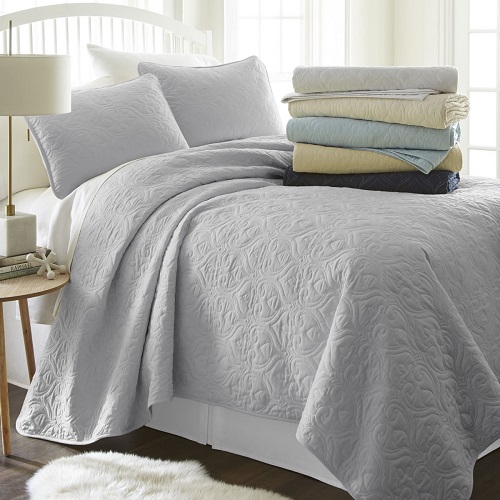 Casual elegance meets pure uncompromising comfort with this 3-PC Quilted Coverlet Set. Machine washable, wrinkle free and stain resistant, these sets are great if you have kids or pets. Available in sizes twin, queen and king. Choice of 3 patterns in 6 different colors. Twin set includes 1 sham, queen and king have 2 shams.
Use coupon MBB10 to get 10% off any order (not just this item).
I love the feel of a fluffy comforter, but I have dogs, so having something that isn't machine washable on my bed is a terrible idea. My solution – a down comforter below a coverlet like this. The coverlet gets washed every week or so and the down comforter stays free of dog hair and paw prints.
4