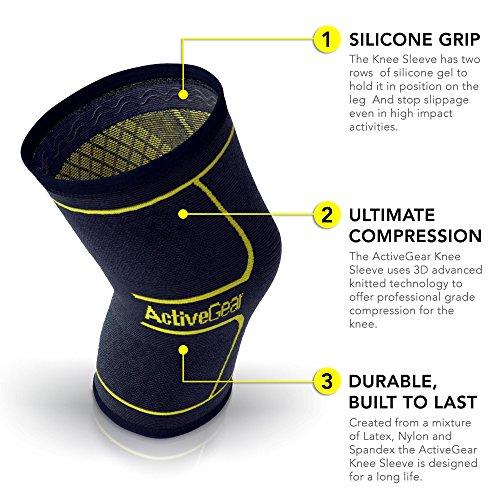 This ActiveGear Knee Brace is manufactured from medical-grade materials. Anti-slip silicone gel ensures it will stay in place. The main body is breathable mesh made from of heavy-duty latex and nylon, which draws sweat and moisture away from the skin and supports the patella.
Use coupon BARGAINBUDDY to get 20% off any order.
For correct sizing, measure 4 inches above kneecap, flexing the knee joint at 30 degrees. Buy a larger size if you are at the upper limit. If a tight fit is desired, buy one size smaller than recommended in the size chart.
S: 14.5 – 17 inches.
M: 17 – 19.5 inches.
L: 19.5 – 22 inches.
1