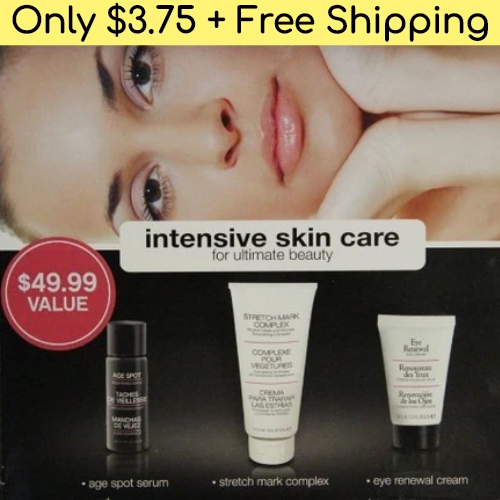 This Intensive Skin Care Kit includes Dermactin-TS age spot serum, stretch mark complex, and eye renewal cream. If extra discount does not apply automatically in cart, use coupon CSBUDDY25 to get an extra 25% off sitewide.
Dermactin-TS Age Spot Serum is effective on age spots, freckles and even the most difficult discolorations and dark areas.
Dermactin-TS Stretch Mark Complex works to reduce the length, depth and severity of stretch marks.
Dermactin-TS Eye Renewal Cream helps diminish the appearance of fine lines and wrinkles, while helping reduce under eye dark circles.
3