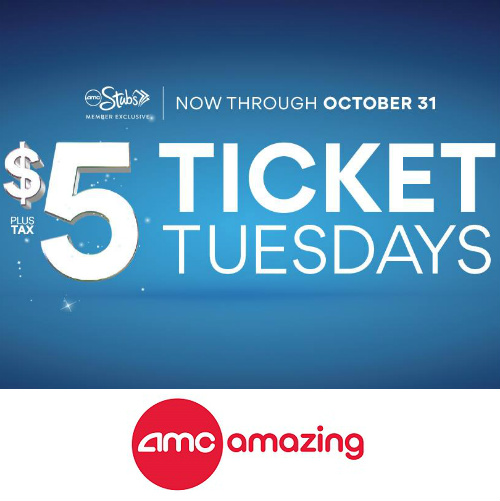 AMC Theatres
Today: $5 Movie Tickets for Stubs Members
Was: Up to $16
Expires: 10/31/17
DETAILS
Stubs Members can get $5 movie tickets all day long every Tuesday at AMC Theatres. Valid at box office only. AMC Stubs membership must be presented at time of purchase. Upcharge for premium formats and exclusions apply. Cannot be combined with any other discount.
Also available:
Cameo Combo with Popcorn and a Drink for $5 for Stubs Members
Sign up for my email newsletter to get deals like this delivered to your inbox!
1