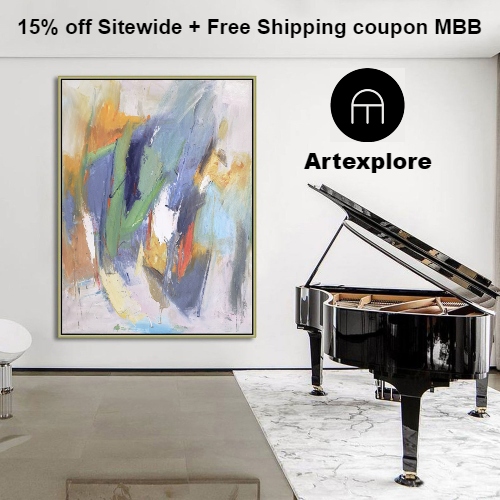 Artexplore is an online original and custom art gallery that offers museum quality art at accessible prices. Artexplore was founded by more than a dozen outstanding young artists that work hard to bring you the highest quality art possible. They are a trusted source for collectors, top interior designers, architects, and corporate buyers.
Artexplore offers a wide range of wall art, including abstract, minimalist, animal art, architecture, beach & sea, and more. Most pieces are available in many different shapes/orientations with 8-12 sizes available for each. If you don't find exactly what you're looking for, they also offer custom sizes.
Get 15% off Sitewide at Artexplore using coupon MBB. All art comes with a 30-day money back guarantee. Worldwide shipping is Free.
2