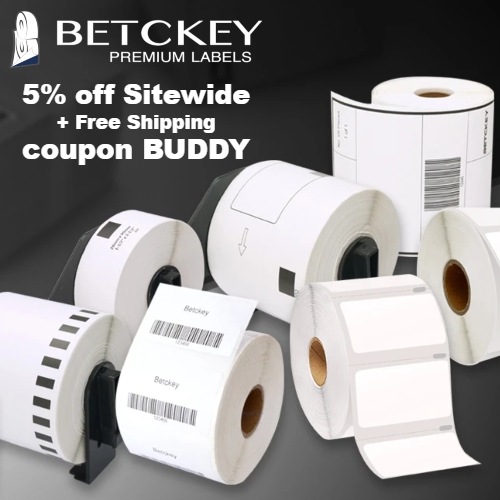 For over 10 years, Betckey has been a leading brand for affordable, high performance, BPA free, thermal labels. Their labels are manufactured with precise specifications for compatibility with your printer, they are designed for easy printing, and are of the same quality as name brand labels – without the hefty price tag.
Betckey labels can be printed directly from PDF, Microsoft Word, Excel, or Access with a simple click of the mouse. You can also use intuitive label design software to get creative with your label designs.
They offer a wide variety of labels, including shipping labels, address labels, barcode labels, warning labels, multipurpose labels, and more. Their labels are compatible with Dymo, Zebra, Brother, CoStar, Seiko, TSC, and Rollo label printers, as well as inkjet & laser printers.
Betckey's high performance labels are great for party invitations, organizing, and labeling packages, storage boxes, binders, and more.
Get 5% off Sitewide at Betckey using coupon BUDDY. All orders ship Free – No minimum purchase required.
2