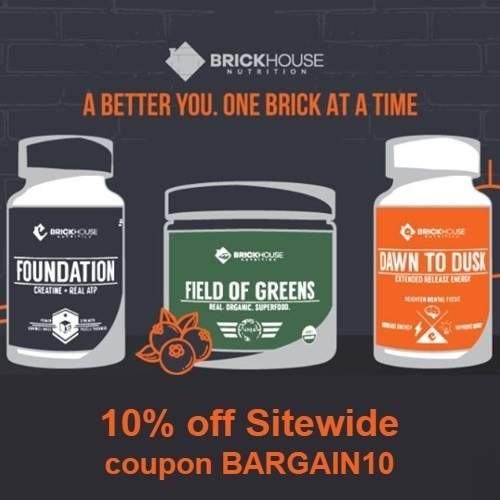 BrickHouse Nutrition was founded in 2016 by two brothers from Columbus, Ohio. After being involved in the sports nutrition world for years and seeing shortcomings in the industry, they had the idea to construct a high-quality lifestyle line to fill the void left by today's big manufacturers.
Working with some of the best names in the industry to formulate their products, they created an entirely different nutrition delivery method that proved to be more efficient than anything that was currently on the market. Utilizing this new approach, BrickHouse developed their first product: Foundation. Foundation optimizes your muscles performance, increasing muscle excitability, levels of extracellular calcium, blood flow, nutrient and oxygen delivery, and waste removal while decreasing muscle fatigue and recovery time allowing you to last longer, recover faster, and push yourself to new levels.
They also offer amino acids, multivitamins, superfood greens and their amazing Dawn to Dusk product that increases energy and improves mood and focus.
Get 10% off Sitewide at BrickHouse Nutrition using coupon BARGAIN10. All orders ship Free and come with a 60-day money back guarantee.
3