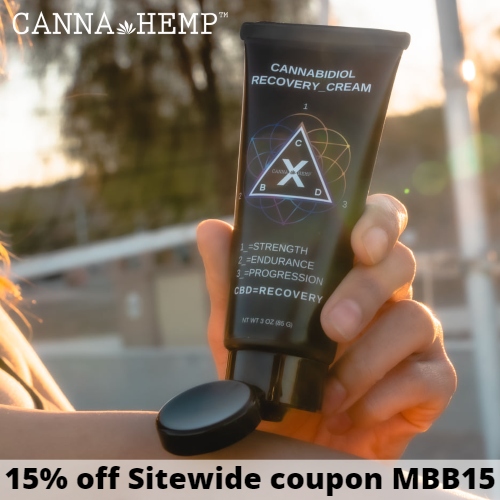 Canna Hemp is on a mission to help people improve their lives by providing effective natural remedies for total mind and body wellness. They offer CBD tinctures, gummies, capsules, dabs, topicals, and lotions that are specially formulated to help with things like sleep, relief, energy, focus, mood, muscle recovery, and overall wellness.
Their premium hemp products are carefully & thoughtfully crafted using only the highest quality CBD, CBG, and CBN, organic botanical ingredients, essential oils, and expertly blended TerpFX™ terpenes that create diverse aromas & flavors, as well as provide fast-acting benefits.
To keep your four legged family members at their best, Canna Hemp also offers hemp seed oil tinctures for pets. Hemp seeds are packed with many properties that support pet wellness and it's an easy way to add healthy omega fatty acids, protein, vitamins, and minerals to your pet's diet.
Get 15% off Sitewide at Canna Hemp using coupon MBB15. Shipping is Free on orders of $50 or more.
All Canna Hemp products are 100% natural, THC-free, non-GMO, cruelty-free, 3rd party lab tested, and made in the USA.
4