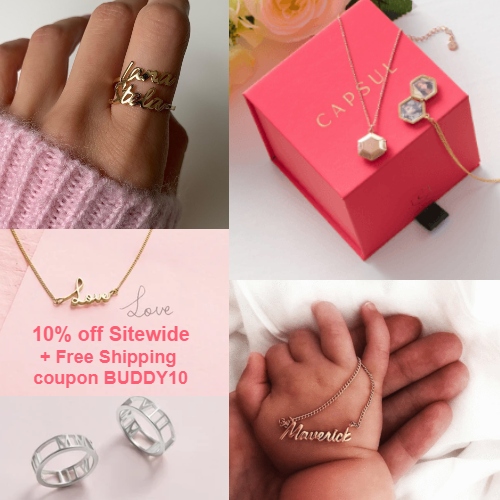 Capsul Jewelry creates premium custom jewelry made uniquely for you. Capsul Jewelry encapsulates your most treasured memories in modern, timeless jewelry you'll want to wear each and every day.
Using the latest 3D-printing technology, each piece is uniquely designed, casted, and customized with your own handwriting or the handwriting of a loved one, a sound wave of a voice, or a special name, date, or place. They offer all types of jewelry including rings, lockets, charms, bracelets, earrings, necklaces and more. All of their jewelry is handcrafted by artisans using only non-toxic materials and eco-friendly processes.
Whether it's the perfect customized piece for yourself, or a thoughtful gift for a loved one, your unique Capsul Jewelry will serve as a joyful keepsake for many years to come.
Get 10% off Sitewide + Free Shipping at Capsul Jewelry using coupon BUDDY10. Each piece comes with a 100% Happiness Guarantee.
4