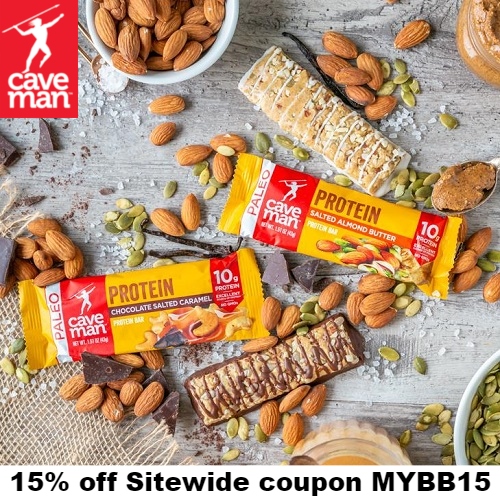 Get 15% off any order at Caveman Foods using coupon MYBB15. Shipping is Free on orders of $35 or more.
Caveman Foods Nutrition bars, protein bars, grain-free granola bars, primal bars, chicken jerky, and Caveman Bites are paleo-certified snacks that are clean and tasty.
Caveman Foods is the leading provider of paleo inspired snacks. They believe eating healthily and intentionally can be both convenient and delicious.
3