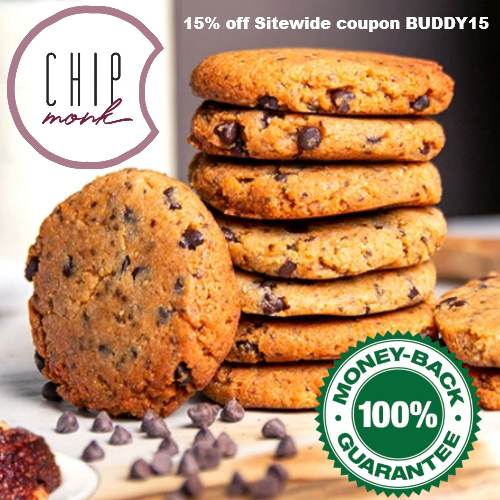 ChipMonk Baking is a Houston-based keto and diabetic friendly bakery that makes delicious cookies that are actually good for you! Their healthy, low carb treats are made with nuts, eggs, and a sugar substitute blend of monk fruit and allullose, which are all-natural, zero carb sweeteners that don't spike your blood sugar. With all the taste and none of the sugar, ChipMonk's better-for-you cookies are so good, you'll feel like you're cheating!
They offer many different varities of scrumptious cookies, including chocolate chip, white chocolate macadamia, peanut butter, lemon poppyseed, cinnamon snickerdoodle, and coconut. They also carry cookie bites in chocolate espresso, red velvet, cinnabun, and banana chocolate chip. If you'd prefer to bake your own cookies at home, they have dry mixes for chocolate chip, cinnamon snickerdoodle, lemon poppyseed, and chocolate espresso cookies.
If healthy baking is your thing or you're looking for a healthy option to sweeten your drinks, you can also order their amazing sweetener. AlluMonk Sweetener has the taste and texture of regular sugar, but does not impact blood sugar or insulin levels and has only 1/10 the calories. Unlike artificial sweeteners, AlluMonk dissolves easily, digests well, and doesn't have a funky aftertaste.
ChipMonk Baking is so confident you'll love their cookies they offer a 100% money back guarantee! If you don't like their products, simply email them and they'll be happy to refund you in full or exchange the product!
Get 15% off Sitewide at ChipMonk Baking using coupon BUDDY15. Coupon will work on bundles. Shipping is Free on orders of $60 or more.
2