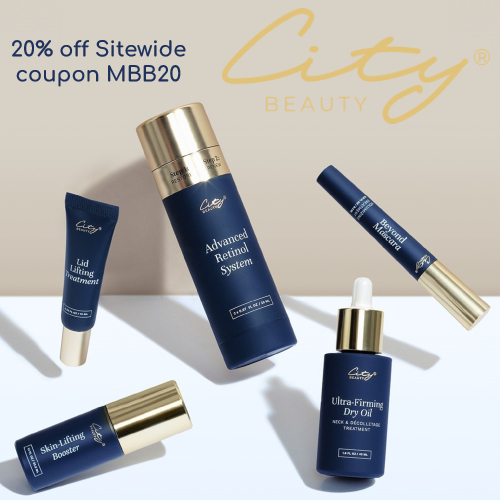 City Beauty is not your average beauty company. They specialize in what they call functional beauty, meaning all of their products are designed to not only make you look beautiful while you wear them, but also provide deeper benefits like anti-aging & wrinkle reduction, skin firming, and hydration.
Each product is formulated to target specific concerns – whether it's to volumize thinning lips, brighten dark circles around the eyes, improve the appearance of wrinkles and fine lines, or smooth skin texture.
City Beauty offers multiple skin care creams, serums, masks and cleansers for your face, hands and body, as well as skin care supplements, mascara, lash enhancer and their amazing City Lips® plumping lip gloss, that has won the Good Housekeeping award twice!
Get 20% off Sitewide at City Beauty using coupon MBB20. All products come with a 60-day money back guarantee. Shipping is $4.95 or Free on U.S. orders over $50.
7