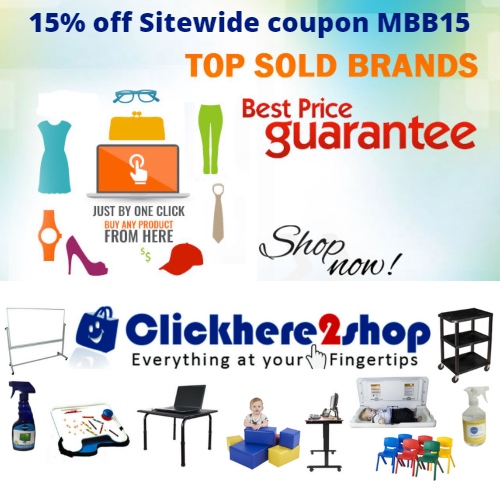 Clickhere2shop sells tons of excellent products, they are truly a one-stop shop! From kitchen products, furniture & decor, electronics, apparel & accessories, arts & crafts, holiday décor, office supplies, and much more – you name it, they sell it!
Get 15% off Sitewide at Clickhere2shop using coupon MBB15. All orders ship Free – no minimum required!
Clickhere2shop works hard to bring you the best deals and a great buying experience. Their top notch customer support team is available 24/7. They are quick to respond and they do everything they can to make your shopping experience a breeze.
"We're not as slick as the 'Big Bad Amazon'. We're much more the lovable '3 Little eCommerce' type. But we work our butts off to give you great deals and free shipping and a great buying/consumer experience." – Clickhere2shop
2