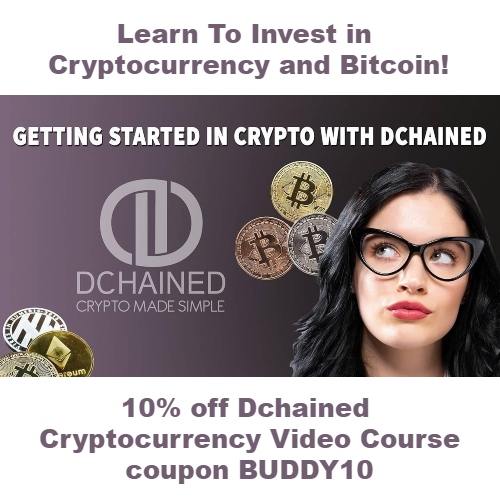 Have you ever considered investing in cryptocurrency, Bitcoin, or blockchain technology? If so,check out Dchained. They offer an easy-to-understand beginner's guide on how to get started in cryptocurrency. Their course teaches you how to buy & sell bitcoin & crypto in a simple, step-by-step video walkthrough to help you start investing plus an easy intro to crypto & blockchain concepts.
The course fee includes:
A 3-Phase Online Video Course complete with checklists, instructions, and other downloads.
3-Month Dchained Membership where they provide you with educational guides, expert analysis, and members-only discounts across crypto sites.
Access to the Dchained Community Private FB Group where they do live Q&As every Tuesday at 7PM Eastern to answer all questions you may have about your cryptocurrency and Bitcoin investing strategies.
Access to the Dchained Social Intelligence Investing Platform, a social listening tool that enables members to identify how investors are discussing & reacting to cryptocurrency in real-time so they can make smarter decisions ahead of market movements.
Dchained provides all the education and tools you need to succeed and harness the future by learning about and investing in cryptocurrency and Bitcoin, and they are with you every step of the way.
Get 10% off the Dchained Cryptocurrency Video Course at A 3-Phase Online Video Course using coupon BUDDY10.
1