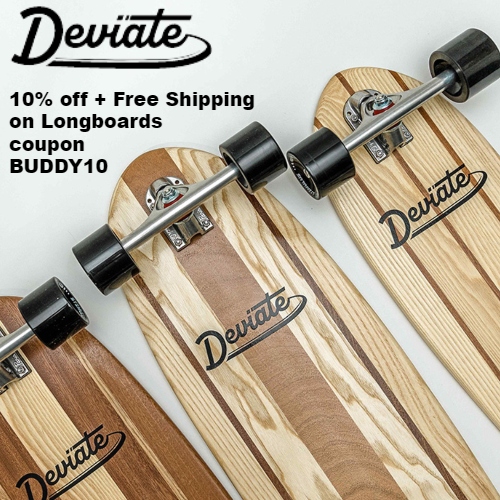 Handmade in Brooklyn, NY, Deviate Longboards are constructed using furniture grade hardwood and vertical lamination construction. Their old-school flat deck design makes them super comfortable to ride, offering stability that's perfect for cruising and free riding.
Deviate Longboards are designed to be ridden by anyone. The "right board" is determined by your intended riding style, experience, and comfort riding a longboard.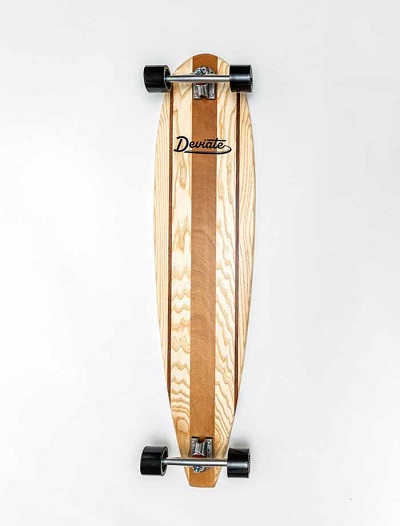 The L-Train is a 47″ classic longboard with a longer deck and wheel base that make the board stable and easy to control.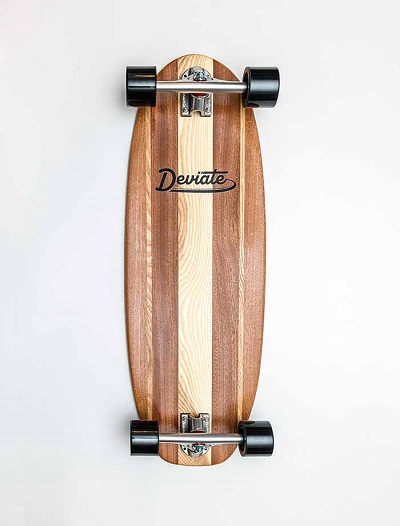 The Bean is a 32″ compact, cruiser longboard. Responsive and agile, it has a wider nose and tail, and a stretched-out wheelbase.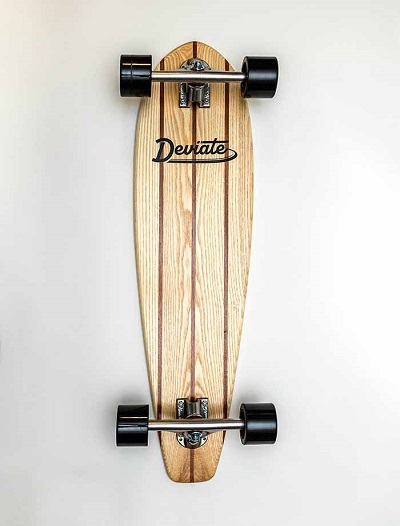 The Rebel is a responsive and snappy 32″ mini cruiser longboard inspired by the timeless "penny board".
Whether you are looking for a cruiser longboard skateboard, a complete cruiser board, a mini longboard cruiser, a cruising longboard, a trainer, a nose rider or an all around board, Deviate has a one to fit your needs!
Get 10% off + Free Shipping on longboards at Deviate Board Co using coupon BUDDY10. All Deviate Longboards are warranted against defects in materials and workmanship for a period of 120 days from the date of purchase.
2