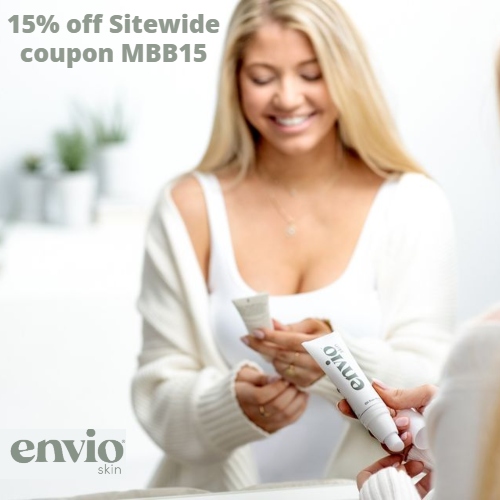 Inspired and led by mother-daughter team, Envio Skincare provides FDA-approved medical-grade skincare treatments that address not only the external causes of acne & problematic skin, but the internal ones as well.
Envio Skincare has a strong passion for modernizing & simplifying support for teens, and acne is a huge problem that affects so many on a daily basis. Envio products are designed to be convenient & easy to use for on-the-go teens, but as powerful & effective as most prescription solutions.
Their products are formulated with plant-based ingredients. Their 2-Step Core treatment plan includes a cleanser & gel serum that not only dramatically reduce acne, they diminish the chances of it returning. In focus group tests, 90% of the participants reported improved skin clarity, color, texture & overall appearance, and 80% reported that their breakouts were clearing.
In addition to the 2-Step Core Kit, they also offer a Cranberry Clarifying Clay Mask that removes dead skin cells, absorbs oil, and leaves skin feeling smooth & refreshed and a Gel Hydrator with hyaluronic acid that refines enlarged pores and helps control excess oil, blemishes, and inflammation.
Get 15% off Sitewide at Envio Skincare using coupon MBB15. Coupon is valid on one-time orders and the first shipment on subscription orders. All products are backed by a 60-day money back guarantee. Shipping is $6.90 or Free on orders over $40.
For an extra 10% off every order, consider a subscription. You'll save money and ensure you never run out of product! There are no commitments. You can pause or cancel anytime.
1