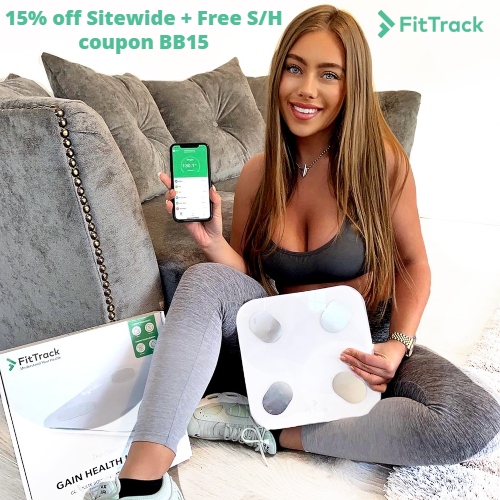 FitTrack offers smart scales and smart watches that change society's weight measuring standards. FitTrack empowers you with more information so that you can cultivate a greater understanding of your body while accessing valuable feedback. They aim to make everyone look past the digits and focus on the balance of their body composition, leading to a healthier lifestyle.
There's no body like your body, which is why one-solution-fits-all diet and exercise plans don't always work. FitTrack believes health is as unique to you as your fingerprints. They give you information specific to your body, so you can create a customized journey that fits your needs – not someone else's.
FitTrack products help you gain meaningful insight about your body in seconds. With a simple step of your foot or look at your wrist, you can get a full picture of your health and access to 17 metrics that are unique to you. The Free FitTrack Health app keeps you on track and helps you make the most out of your FitTrack products.
Their smart scales help you take control of your health and learn how simple lifestyle changes can affect your body mass, build muscle, and greatly reduce the risk for certain health related illnesses. These scales monitor your weight, body fat percentage, muscle mass, hydration, and more. They track your trends and history, so you can see your progress and which areas you need to work on. Each scale allows up to 8 users and has different modes for each person's health goals. The Beebo Family Smart Scale even has infant and pregnancy modes.
Their Atria 2.0 is a revolutionary health smartwatch that accurately records physiological data. With 24/7 data collection, it provides the most accurate and granular understanding of your body. It measures your sleep health, heart health, body temperature, blood oxygen levels, and more. You can set personal reminders to help keep you motivated, track your workouts and daily steps, and get actionable guidance and coaching through the app to help you achieve your health and fitness goals. Guided content is continuously added based on your progress.
Get 15% off Sitewide at FitTrack using coupon BB15. All orders ship Free – No minimum purchase required. All products come with a 30-day satisfaction guarantee.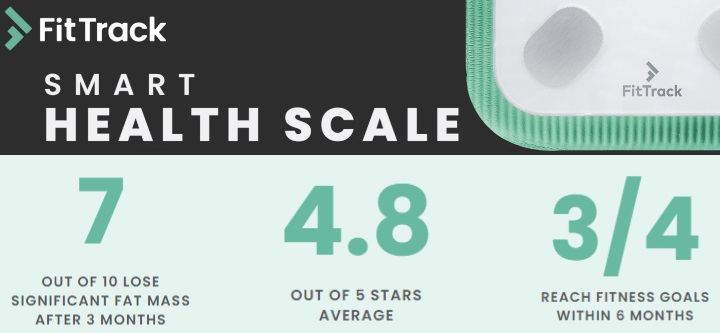 How FitTrack scales work –
Using advanced dual BIA (bioelectrical impedance analysis) technology, FitTrack scales can record and report 17 different health metrics. When you step on the built-in electrodes, an imperceptible electrical current runs through the body. All of your body parts that make you you, like bone, fat, muscle, and more, affect this current differently. The readings sent back to the scale run through the FitTrack algorithm, which calculates your body's composition accurately, reliably, and consistently. All FitTrack scales are FDA approved.
1