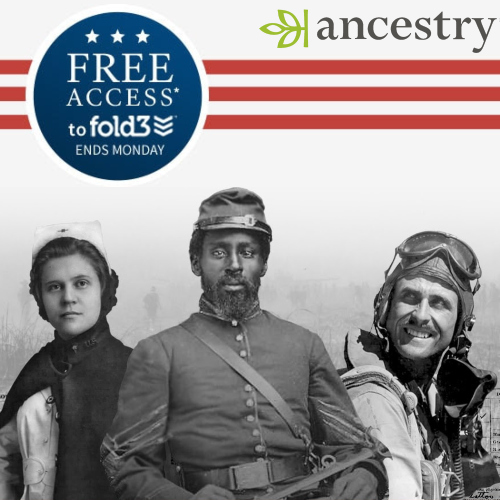 Fold3 by Ancestry.com provides convenient access to military records, including the stories, photos, and personal documents of the men and women who served. The records at Fold3 help you discover and share stories about these everyday heroes, forgotten soldiers, and the families that supported them.
With Free access to all of Fold3 with a 7-day trial. You could find your family members in 550+ million military records extending back to the Revolutionary War. Explore draft cards, muster rolls, discharge records, and more to learn about your ancestors' service and celebrate their heroism.
Interested in an Ancestry.com membership? All 6-month memberships are 50% off using the discount links here.
Interested in Ancestry DNA kits? Those can be ordered here.
4