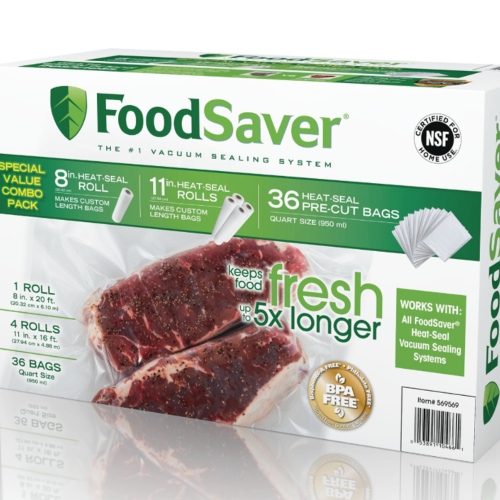 FoodSaver Bags and Rolls are Buy 3, Get 3 Free + you'll get Free shipping and an extra 20% off if you opt for auto-ship. No obligation – You can cancel auto-ship anytime.
Don't have a FoodSaver Vacuum Sealer? You can pick one up here – Many models are on sale!
FoodSaver Vacuum Sealers keep food fresh up to 5x longer and can save you up to $2,700 per year based on buying in bulk, on sale and preventing waste.
13