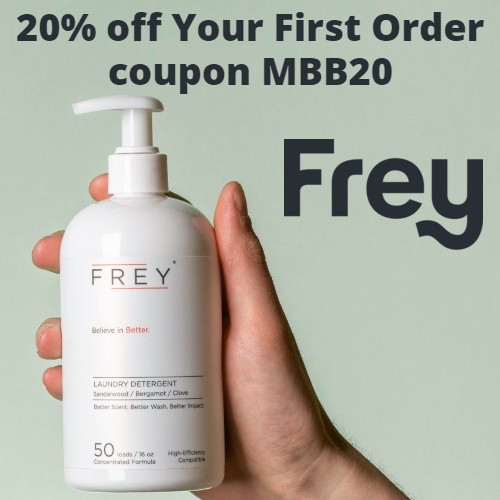 Frey offers exceptional clothing care & personal care products that are designed to smell better, treat your clothing, skin & hair better, and generally be better for you and for the planet. Frey products are known for their amazing scents. They transform everyday routines into extraordinary experiences with their three intoxicating fragrances – Sandalwood Bergamot Clove, Jasmine Rose White Cedar, and Cedarwood Oakmoss Amber.
All Frey products are meticulously formulated with top quality natural ingredients & without all the harmful ones. They work diligently to ensure the safest, cleanest, and most effective ingredients are used in every product they create. From their patent-pending detergent formulation, made with powerful, green surfactants derived from coconuts, to the luxurious oils they use in their hair-care products, they make sure the end result is an experience that's exceptional in every way.
Their clothing care line includes laundry detergent, fabric softener, dryer sheets, stain remover, fragrance booster, wrinkle releaser, and freshening spray that can be used on laundry, in the car, on furniture, and anything else that needs a scent boost. Their laundry detergent & fabric softener is made with a revolutionary formula that makes your clothes look better and last longer. They are blended with biodegradable, natural ingredients and concentrated to minimize waste.
Their personal care products keep your hair and skin feeling and looking their best with ingredients like saponified coconut oil, nourishing & rejuvenating argan oil, moisturizing sacha inchi oil, antioxidant rich aloe vera extract, and more. They are formulated with no sulfates, parabens, aluminum, or synthetic dyes, and are never tested on animals. Frey's personal care line includes shampoo, conditioner, body wash, natural deodorant, sugar scrub, shave lotion, nourishing hand cream, soap, and sanitizer.
Can't get enough of their scents? All three are now available as candles, so you can enjoy their wonderful fragrances throughout your entire home! Candles are made with a coconut soy wax proprietary blend and have 50+ hours of burn time.
Get 20% off your first order at Frey using coupon MBB20. Be sure to check out their bundle deals, which are up to 22% off before coupon! Shipping is $4.15 or Free on orders of $80 or more. All products come with a 100% money back guarantee. Coupon is not valid on their Free trial offer.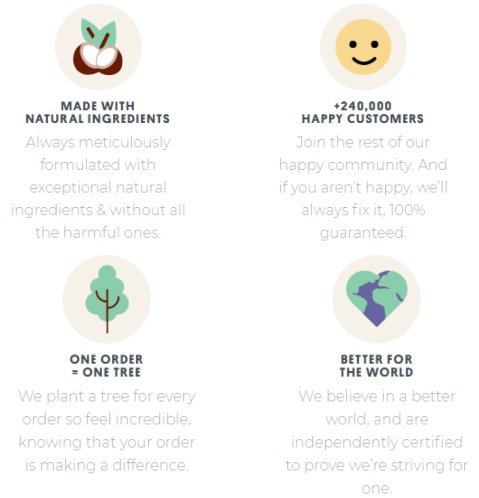 Frey is committed to helping others and our environment. For every order placed, Frey plants a tree with Trees.org and someone in need is helped through their Wash for Wash program, as part of the 10% of profits they give back.
Frey has been featured in Forbes, Cosmopolitan, ELLE, Men'sHealth, GQ, and more!
3