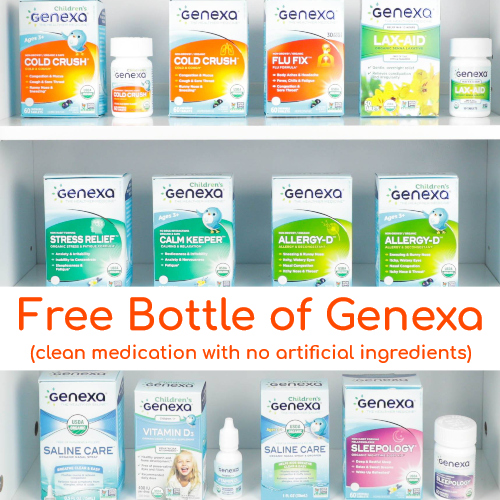 Did you know that most medicine is filled with unnecessary artificial ingredients? Like sucralose, lactose, and other things we can't pronounce. Genexa makes medicines with clean ingredients with the same active ingredients people need, without the artificial ones people don't. Register on their site and receive a coupon for a Free bottle. Click here to find a store near you that carries Genexa products.
Coupon can be used in-store (and has up to $11.99 value) or online (no price limit). If you use the coupon in their online store, you will need to pay $3.99 for shipping.
Sign up for my email newsletter to get deals like this delivered to your inbox!
4