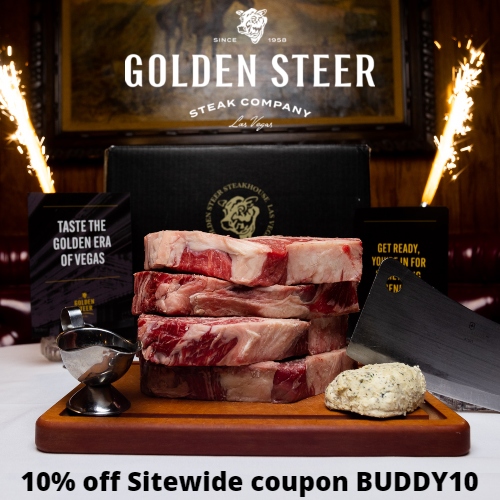 Golden Steer Steakhouse is the oldest continually operated steakhouse in Las Vegas. They have been serving the "Best Steaks on Earth" since 1958. More than 60 years later, they've built a reputation around trust and quality. When COVID-19 hit, they began reimagining how they could continue to serve their loyal customers, which launched the Golden Steer Steak Company. Now you can enjoy the experience of their premium dining from the comfort of home!
Golden Steer Steak Company serves only all-natural USDA Prime Beef, which is the top 2-5% of beef available on the market. Their cows are grass fed and grain finished, which maximizes the marbling, giving their juicy and tender steaks a buttery flavor. All Golden Steer beef is sourced from Colorado and Nebraska, where Angus cattle live best. Every steak is wet aged a minimum of 28 days, vacuum sealed to maximize freshness, then frozen to maintain the integrity of the meat and to give you the versatility of enjoying the steaks at your leisure. They have been using the same suppliers for more than 26 years and now they are extending that expertise and experience from their family to yours.
Each steak box includes their delicious house-made Maitre D' Butter and Au Jus from the butcher, exclusive recipes, Golden Steer's Spotify playlist, and cocktail pairings to give you a complete fine dining meal. Looking for Surf & Turf? Add a box of two 12 OZ Jumbo Australian Lobster Tails to your order!
A Golden Steer Steak Company at home dining experience is perfect for the holidays, anniversaries, and any other special occasion.
Get 10% off Sitewide at Golden Steer Steak Company using coupon BUDDY10. Shipping is Free on all orders!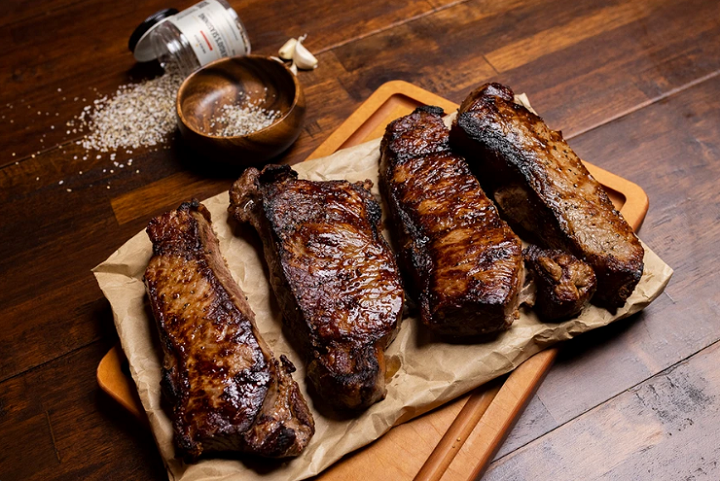 5