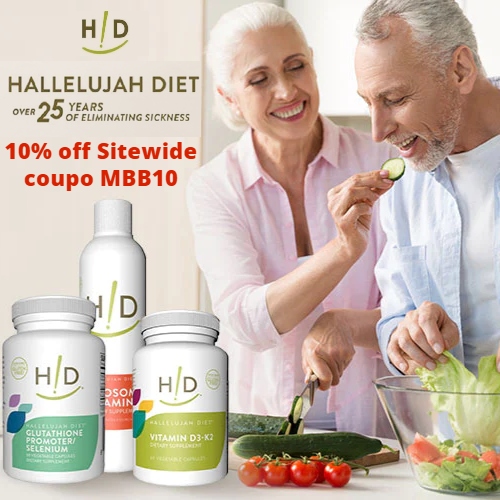 For over 30 years, Hallelujah Diet has been helping people live healthier lifestyles by eating the way God intended us to.
What we eat has a huge impact on our overall health, energy levels, mental clarity, and can even lead to disease. The Hallelujah Diet is a clean food, plant-based diet that addresses nutritional deficiency, reduces toxicity, fights sickness, improves health & wellness, and helps you fall in love with healthy eating.
The Hallelujah Diet focuses on eating more fruits and vegetables, drinking more water, eating less saturated fats and hydrogenated oils, consuming more fiber, getting more exercise, and alleviating stress.
The meal plan consists of 85% raw, uncooked, and unprocessed plant-based food and 15% cooked, vegan or plant-based food. However, you are encouraged to enter into the diet at your own pace to achieve your desired results.
Their program gives you all the tools and education you need to be successful in reaching your health goals, including safe, effective, and scientifically-tested organic vitamins & supplements, superfoods, juice powders, protein powder & bars, meal plans with delicious recipes created by professional chefs & nutritionists, and informative webinars.
Get 10% off Sitewide at Hallelujah Diet using coupon MBB10. Shipping starts at $5.95 and is Free on orders over $120.
1