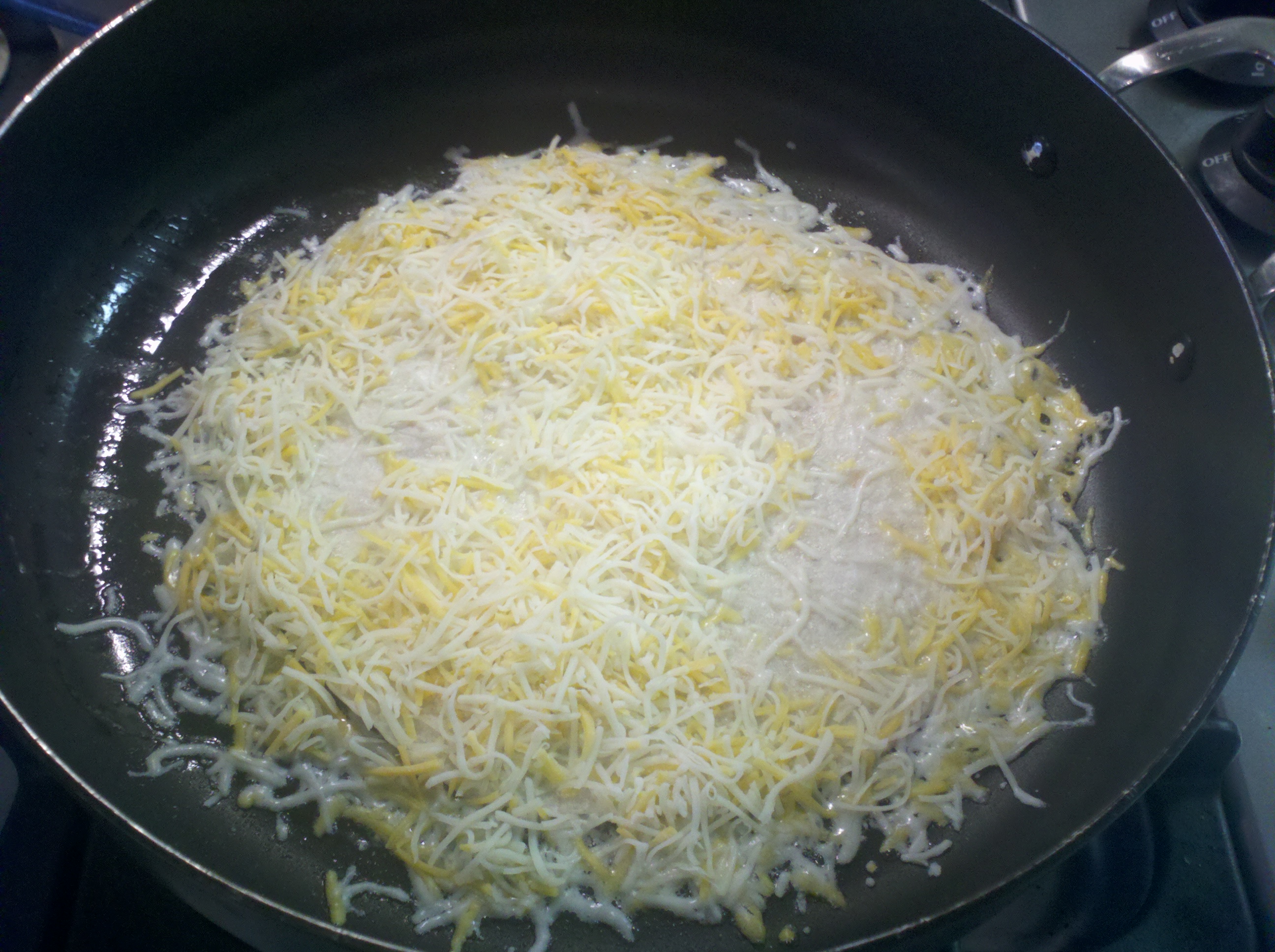 I recently had the best quesadilla ever at the Terrace Pointe Cafe inside the Wynn in Las Vegas. The crunchy burnt cheese around the edges of the tortilla were to die for!
Whenever I find something I like at a restaurant, I try recreating it at home. For this crunchy edged quesadilla, all you need to do is spray a bit of cooking spray in the pan and let the cheese spill over the edges of the tortilla. When it starts to brown, fold it in half and press the cheesy edges with a spatula to get them crunchy, rotating the pan to concentrate the heat where you need it. I don't think I will be making a "normal" quesadilla ever again.
Optional add-ins: grilled chicken, black beans, seasoned ground beef, shredded beef, black bean salsa, or even tuna! Pair with my Speedy Homemade Salsa.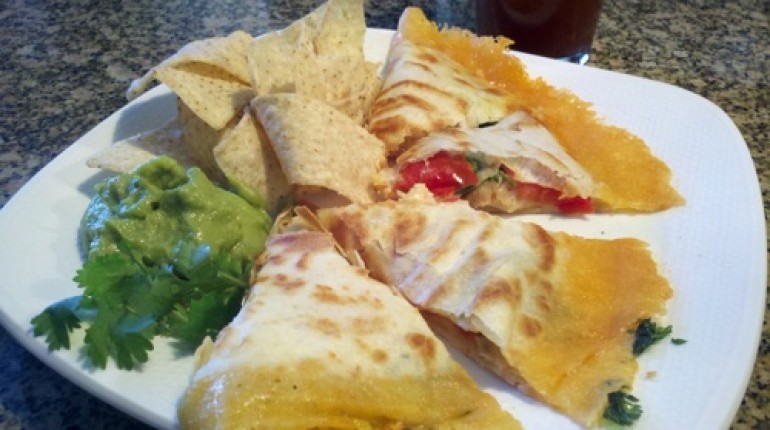 For additional tips, view my more recent blog post, The Halo Quesadilla, Revisited.
Sign up for my email newsletter to get recipes like this delivered to your inbox!
2