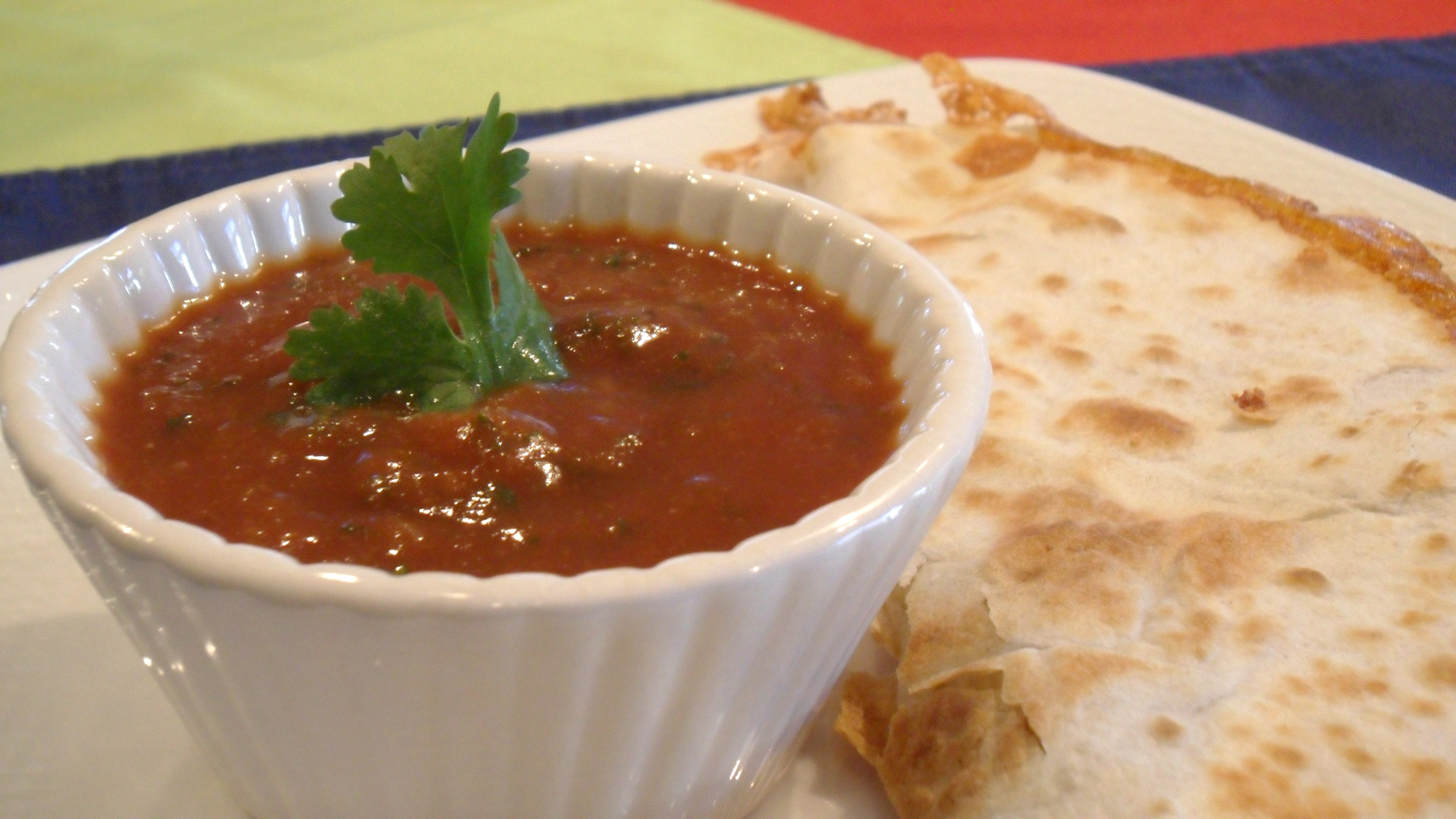 So frequently disappointed by store bought salsas, I decided to make my own. This recipe is inspired by the salsa served at my favorite mexican restaurant, El Gordito in Murrieta, CA. I'm in no way claiming this is a copycat recipe. I'm not that good! If you live in the area, head over there and try it out for yourself. You'll be glad you did! If you try my salsa, let me know what you think! I'd also love to hear about any alterations you would make.
Ingredients
15 oz. can of Hunt's tomato sauce
1/2 of a jalapeno, chopped (more or less depending on how hot you like it)
1/8 tsp fresh chopped garlic
dash of black pepper
dash of sea salt
3 green onions, washed, roots trimmed off and roughly chopped
1/8 cup fresh cilantro leaves
Directions
Add tomato sauce to blender. Gradually add jalapeno and puree in 1 minute increments, taste testing the spiciness using a chip. When desired heat level is reached, add garlic, pepper, sea salt, and puree for 1 minute. Last, add green onion and cilantro. Pulse until blended, leaving green onions and cilantro a bit chunky. Refrigerate for 15-30 minutes or more to allow flavors to blend.
Sign up for my email newsletter to get recipes like this delivered to your inbox!
1