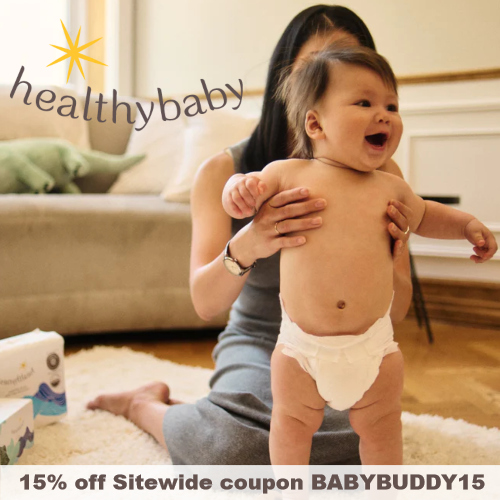 HEALTHYBABY is a certified B corporation that is dedicated to providing safe and healthy products for babies and their families.
They are raising the bar on safety for babies with the first and only EWG VERIFIED™ diaper *. Their diapers are made with super soft organic cotton and engineered with proprietary channels and flash dry technology to instantly wick moisture away from baby's skin and provide 30% better leak protection, even overnight!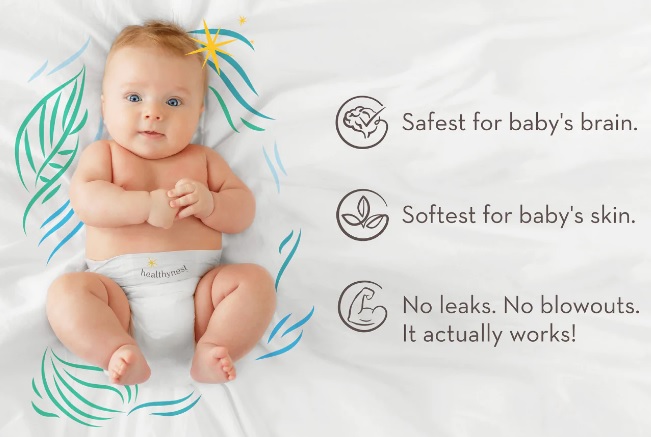 HEALTHYBABY wet wipes are 100% plant-based, biodegradable, EWG-Verified, and larger than other premium brands. They are also hypoallergenic and dermatologist tested, so they won't irritate baby's skin.
Rounding out the HEALTHYBABY product line, you'll also find pull-up style diapers, skincare products & shampoo, prenatal vitamins, and laundry detergent & home cleaning products, all created with the same high standards as their diapers and wipes.
For a limited time, get 15% off sitewide at HEALTHYBABY using coupon BABYBUDDY15. Coupon is valid on one time orders and will also apply to the first shipment on a subscription order. Shipping is Free on orders of $100 or more.
For extra savings, consider a diaper subscription – You'll automatically get 30% off + coupon BABYBUDDY15 will take another 15% off your first delivery. Subscriptions ship Free and can be changed, paused, or canceled at any time.
* EWG is a non-profit, non-partisan organization dedicated to protecting human health and the environment. healthybaby references EWG's standards to find the safest ingredients for their products.
1