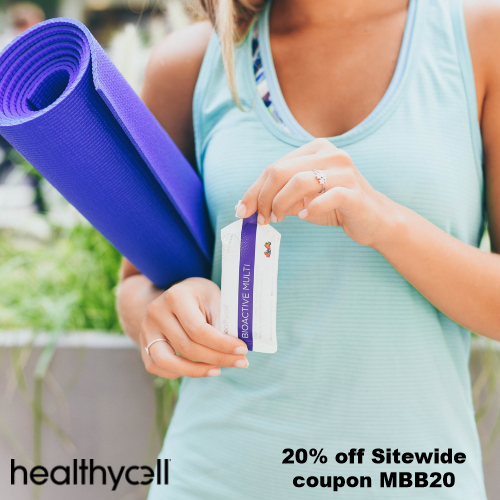 Did you know that decades of lab work shows most vitamins & supplements in pill & powder form have low absorption? These delivery systems compress dehydrated, large, dense, insoluble particles that are 10x to 100x too big for absorption through the small intestine where the human body absorbs most nutrients, so your body may not be getting the nutrients it needs from your supplements. That is why Healthycell created their innovative & effective MICROGEL supplements.
MICROGEL™ is a next-generation nutrient delivery technology formulated by world-leading nutritional scientists. It ensures maximum absorption into the body by releasing extremely small, ultra-bioavailable, soluble nutrient particles in the digestive tract where they can be absorbed into the bloodstream and then into cells where they work to improve your health.
Produced exclusively in the USA from premium ingredient sources, their gel pack supplements are also a more natural way to supplement your diet by eliminating the need for synthetic binding glues, fillers, coatings, and anti-caking agents listed as "other ingredients" in many pill and powder supplements.
Healthycell has premium MICROGEL™ supplements to help with many health concerns, including immunity, better sleep, focus & concentration, energy & cell repair, vegan essentials, healthy aging, overall health & wellness, and more. Their gel packs taste great, so you can enjoy them straight from the pack, add them to a drink, or blend them in a smoothie.
Get 20% off Sitewide at Healthycell using coupon MBB20. Coupon is valid on one time purchases and will also apply to your first monthly or quarterly supply on a subscription order. All supplements come with a 30-day satisfaction guarantee.
For the best deal consider a subscription. Subscription orders come at a discounted rate and include Free shipping! There is no commitment, you can cancel anytime.
9