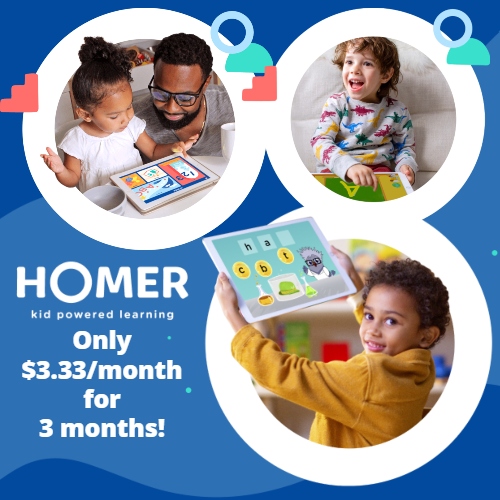 Homer is an early learning program for kids ages 2-8. Powered by the Homer Method, their expert-designed learning framework is research-backed and kid-tested to give your child the best start to their learning journey. Focusing on both academic and personal skills, Homer develops confident learners that are prepared for both school and life.
Homer's Learn & Grow App builds skills across subjects like reading, math, social-emotional learning & more through thousands of activities kids love. Their program helps your kids fall in love with learning by combining their age, interests and learning level to create a personalized learning plan that grows with them.
Homer also offers Explore Kits that take the impact of their digital learning program and enhances it with the power of hands-on play, giving kids opportunities to deepen the skills they are learning in the app through real-life practice and pretend-play.
Clicking my link will activate a discount so you can try Homer for only $3.33/month for 3 months – No coupon code required! If you like the program and want to continue, it is $9.99/month thereafter.
The Homer Method is a 4-step method that teaches the letter sounds and symbols, then adds the letters into words, the words into ideas through stories then ideas into knowledge through thinking skills.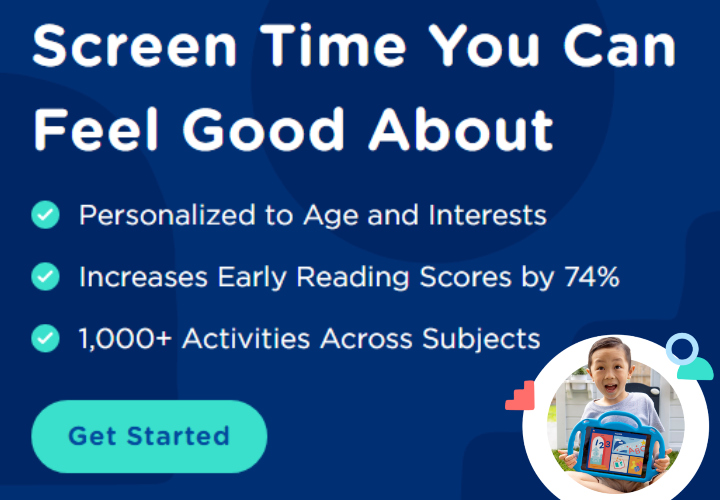 2