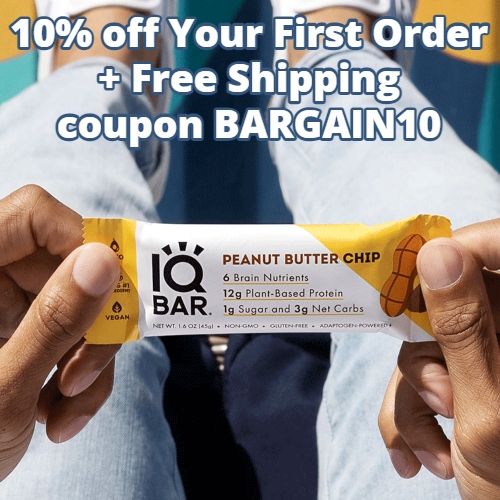 IQBAR is a keto-friendly plant based protein bar that delivers nutrients for your brain as well as your body. Each bar is made with 6 nutrient dense brain ingredients that are shown to support sustained cognitive energy, performance & health and 3 protein packed body ingredients that support strength, stamina & metabolism.
Each vegan IQBAR contains only 3g of net carbs and only 1-2g of sugar. They're gluten-, dairy-, & soy-free and non-GMO. They come in 7 great flavors, including Chocolate Sea Salt, Almond Butter Chip, Peanut Butter Chip, Lemon Blueberry, Wild Blueberry, Banana Nut, and Matcha Chai.
IQBAR also offers IQMIX hydration mixes that are formulated to improve hydration, cognitive performance, and mood in one refreshing and delicious drink. They contain 0 sugar, only 1 carb and are available in Lemon Lime, Blood Orange, Peach Mango, and Blueberry Pomegranate flavors.
Get 10% off your first order at IQBAR using coupon BARGAIN10. Coupon will apply to one-time orders and your first shipment on a subscription order. All orders ship Free – No minimum purchase required!
For the best deals check out their bundles or consider a subscription! Bundles are up to 10% off before coupon and subscriptions are 15% off before coupon.
Not sure which flavors to try first? Check out these samplers –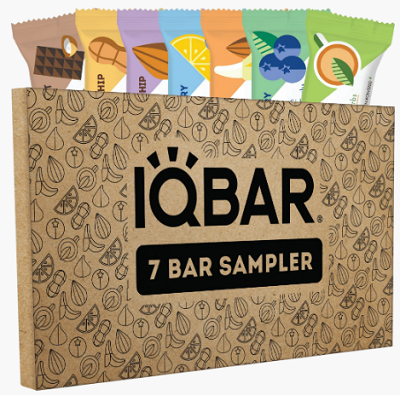 The
7 Bar Sampler
is $13.50 + Free shipping with
coupon BARGAIN10
. It includes 1 bar of all 7 of their delicious protein bar flavors.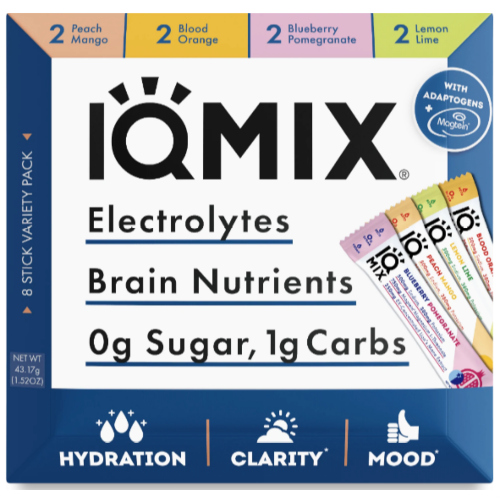 The
IQMIX sampler
is $9 + Free shipping with
coupon BARGAIN10
. It includes 2 sticks of all 4 of their hydration mix flavors.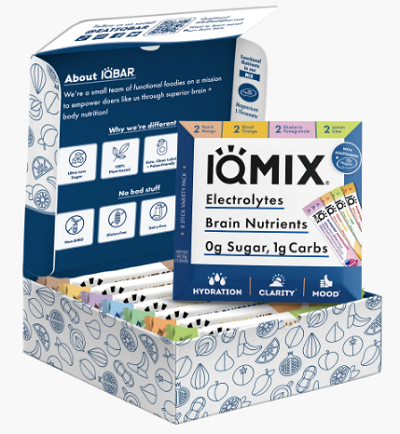 The
Ultimate Sampler
is $20.25 + Free shipping with
coupon BARGAIN10
. It includes an IQBAR and an IQMIX in every flavor they make for a total of 7 bars and 8 hydration sticks.
4