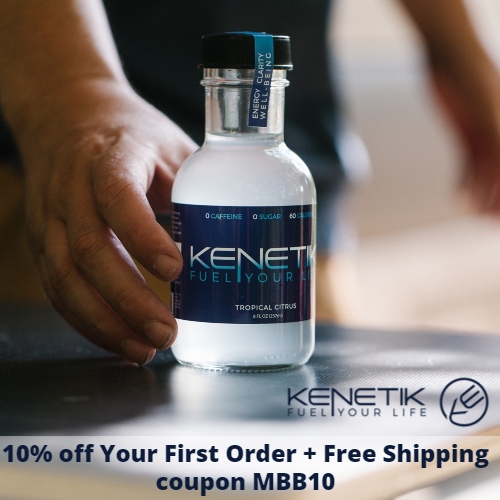 Ketones are one of nature's cleanest energy sources for your brain and body. Kenetik uses the highest quality plant-based ketones (the same ketone molecule our bodies naturally produce) to give you a ketone powered energy drink that unlocks your peak performance, is free from caffeine & added sugar, and is backed by science.
Kenetik gives you consistent energy & mental alertness without the jitters or crash and it comes in a delicious tropical citrus flavor. There are many ways Kenetik can fit into your daily routine, including:
Morning – Enjoy Kenetik for breakfast to start your day focused and energized and to curb cravings during intermittent fasting.
Afternoon – Kenetik helps eliminate brain fog and conquer the midday slump so you can finish the day strong.
Evening – Drink Kenetik for a steady boost of energy and clarity without jitters or a crash.
Workout – Drink Kenetik 30 minutes before workouts to improve mental clarity and boost energy & endurance.
Dieting – Kinetic is great for intermittent fasting and keto lifestyles. It can satiate your appetite and help keep you in ketosis.
Kenetik is available in ready-to-drink single serve bottles and in a concentrate that allows you to tailor your energy drinks to your exact needs. Simply add 1-2 servings to your favorite cold beverage and enjoy.
Fun Fact: Kenetik is the only ketone product approved by the American Brain Council!
Get 10% off your first order at Kenetik using coupon MBB10. All orders ship Free – No minimum purchase required!
For extra savings, consider a subscription. You'll get an automatic 15% off in addition to 10% off your first shipment with coupon MBB10.
1