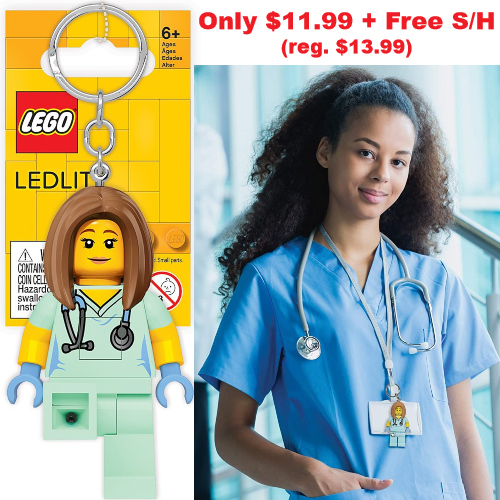 This officially licensed LEGO Nurse Light Up Key Chain oversize minifigure (it measures approximately 3″) features LED lights in feet as well as posable arms, legs, and head. Batteries are included. It can be used as a keychain, or clipped onto a lanyard, backpack, or other item. Would make a great little gift or stocking stuffer for nurses on your holiday shopping list!
View all LEGO products that are on sale and ship Free.
This item is currently selling for $14.40 at Amazon where it has a 4.9 out of 5 star rating with 151 reviews.
3