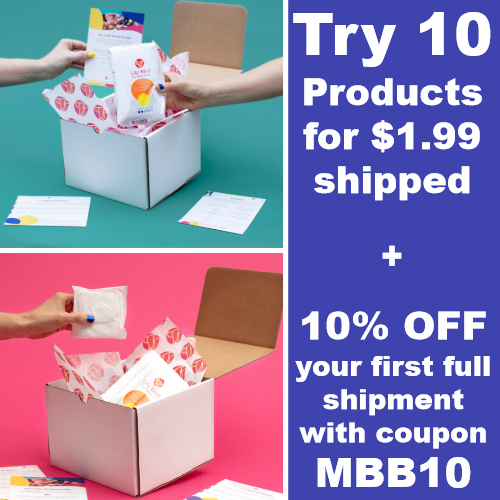 Lily Bird Deal
Today: Try 10 Products for $1.99 Shipped + Get 10% off Your First Subscription Order
Coupon: MBB10
Expires: Unknown
ORDER NOW
Imagine a day with your younger bladder. Lily Bird can't ship you a time machine, but their underwear and pads are the next best thing! They absorb and lock in odor at lightning speed. Plus, their flexible fabric and contoured shape makes them comfortable under anything in your closet. Say goodbye to the fear of the unexpected sneeze!
"1 out of 3 women need bladder leak products. 1 out of 10 use them. And 100% who sign up for our trial never look back." – Lily Bird
Lily Bird delivers pads and disposable underwear to your home, so you can feel confident leaving it. Plans start at $26 per shipment and shipping is always Free.
Sign up for their trial offer and get 10 products for just $1.99 shipped. When you sign up, be sure to enter promo code MBB10 so you can get 10% off your first full subscription shipment if you decide to keep the subscription going.
If you decide not to stay on with a subscription, you'll have time to cancel before your first box ships. With Lily Bird, you'll get an email 3 days before a shipment goes out so you can easily change, skip or cancel.
Not sure which of their products might work best for you? Sample packs are available for $2.49 + Free shipping.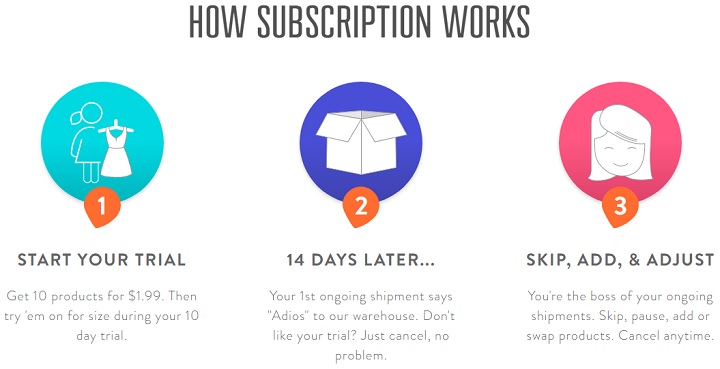 2