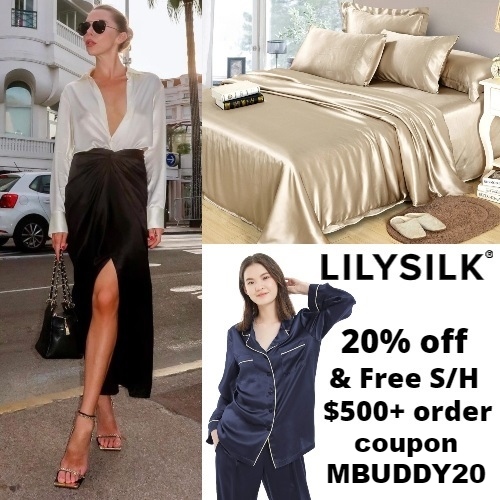 Lilysilk offers beautiful silk clothing, sleepwear, and bedding that will elevate your wardrobe and bedroom décor. Their silk products give you the best in quality, style, and sustainability. They are crafted from the finest natural fibers, they feature elegant & timeless designs, and Lilysilk is committed to being a zero waste company.
Their full line of premium silk bedding includes bedding sets, sheets, pillowcases, duvet covers, comforters, and more. All are hypoallergenic, antimicrobial, breathable, and extremely comfortable.
Their stylish silk apparel for women includes shirts & blouses, dresses & jumpsuits, pants, blazers & coats, nightgowns & chemises, pajama sets, robes, bras & panties, accessories, and more. Their men's collection includes shirts, sweaters, polos, pajamas & robes.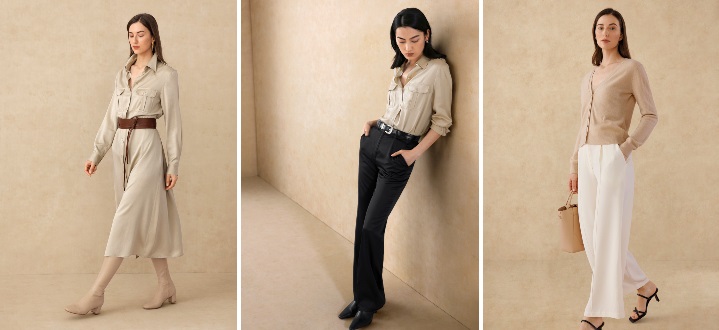 Lilysilk's Fall Collection is an exploration in style with chic safari-inspired silk and classic utilitarian silhouettes crafted for city life. The buttery-soft sandwashed silk fabrics feels like suede, with the beautiful draping of silk and a matte finish.
Get 20% off & Free Shipping on your order of $500 or more at Lilysilk using coupon MBUDDY20. All products are backed by a 30-day money back guarantee.
Looking for something colorful, fun, and unique? Check out the Mika Ninagawa collection. It infuses art and imagination through a celebration of flowers and silk to bring you gorgeous one-of-a-kind pieces. The designs draw artistic inspiration from life's vibrancy and beauty and feature an abundance of colorful, blooming flowers.
The lily is Lilysilk's signature flower. Lilies symbolize sanctity and their beauty & elegance reflect the coveted qualities of premium silk. Mika Ninagawa (an award-winning photographer & film director) also features the lily in her signature dreamlike photography. Together, they've created a line that offers a creative expression of happiness, harmony and new horizons represented by the array of blooming flowers from different perspectives.
7