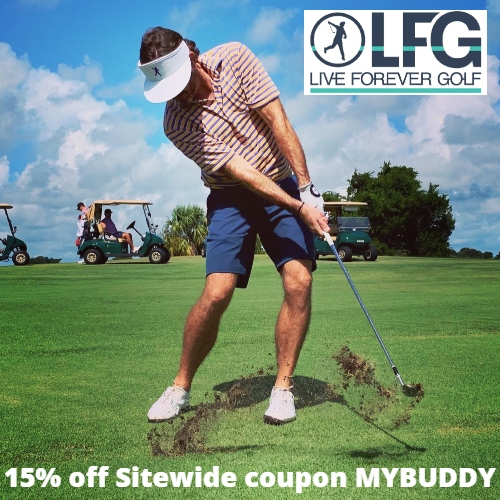 Live Forever Golf was founded by four friends with a dream to change the look of those who play golf. Their mission is to create a more inclusive environment around the game. There's room for everyone, no matter their background or fashion choices, and they want their brand to embrace that.
They offer a full line of golf apparel and casual everyday wear that's fashionable and appropriate, but with a healthy dose sarcasm. It's all about fun, comradery, and the joy of being on the course!
Live Forever Golf apparel is designed with comfort, functionality, and performance in mind and their stylish pieces are great both on and off the course. They carry polos, performance tops, graphic tees, outerwear, bottoms, hats & visors, belts, and fun golf accessories.
Get 15% off Sitewide at Live Forever Golf using coupon MYBUDDY. Shipping is $7.90 or Free on orders of $100 or more. Be sure to check out their Final Few sale. Items are up to 50% off before coupon!
2