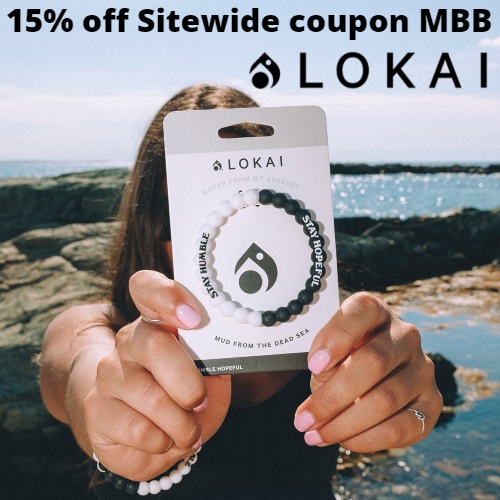 When his grandfather was diagnosed with Alzheimer's, Lokai founder Steven Izen, began to ponder the highs & lows in life that everyone experiences. He created Lokai to help himself and others find balance between the two.
Infused with elements from the highest and lowest points of the earth, Lokai bracelets are meant to be a reminder to stay humble through the highs and hopeful through the lows. The white bead is infused with water from Mt. Everest, the highest point on earth, and the black bead carries mud from the Dead Sea, the lowest point on earth.
In addition to their original Core collection of bracelets, Lokai also offers themed and branded collections from top sports & entertainment brands, including Disney, Star Wars, Stranger Things, The Cause Collection, Lokai Charms, Game Day featuring NFL, NBA, MLB, and Collegiate bracelets, Stone & Metal, and more.
Looking for some extra calm? Their Hematite bracelet is made to attract serenity and calm. Hematite balancing magnetic properties are thought to provide protection from negativity and a sense of safety & security.
Tip: Lokai bracelets look great stacked! You can mix and match bracelets from different collections to create tons of unique looks.
Get 15% off Sitewide at Lokai using coupon MBB. Shipping is $5 or Free on orders of $50 or more. Coupons are not valid on subscription orders.
Love Lokai bracelets? Join their rewards program – You'll earn points for every dollar spent that you can redeem on future purchases.
Lokai gives back! 10% of net profits are donated to their charity partners. So far, Lokai has donated 8 million dollars to help with various causes, including mental health, animal welfare, the environment, clean water, education, medical needs, and more.
2