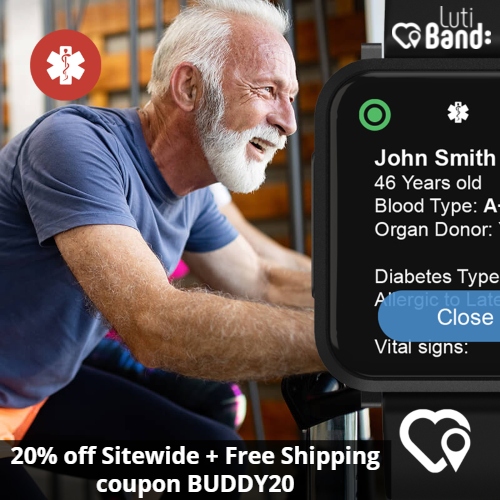 LutiBand is the first wearable of its kind! It's integrated with technology that instantly connects with first responders in emergency situations, so you get the help you need as quickly as possible. LutiBand comes pre-installed with an international 4G LTE sim card, allowing for the highest level of call clarity, location tracking, and response speeds.
This simple-to-use device is designed to better protect elderly individuals, children, travelers, active individuals, workers on high-risk job sites, individuals with pre-existing medical conditions, and anyone who just wants an added layer of security. It has tons of great safety features including:
• LutiBand provides first responders with critical information that can save lives, including medical history, medications, allergies, emergency contact, doctor information, and dynamic vital signs, such as heart rate, blood pressure, blood oxygen saturation, and body temperature. This information provides a faster and more effective emergency response.
• State-of-the-art GeoFencing technology that allows you to know where your child is at all times! No matter where your child is, they can let you that they are ok, or call for emergency services with just a press of a button.
• History tracking that tracks all the destinations users have visited for the past 30 days. The GeoFencing capabilities can alert emergency contacts when the user passes a security perimeter. These features can be crucial for keeping track of your child or an individual with dementia.
• Fall detection sensors and vital sign sensors.
• 4G LTE – Data and calling with service available in more than 150 countries.
Get 20% off at LutiBand using coupon BUDDY20. LutiBand devices ship Free. Preorder yours now – Discounts may not be available after preorder. LutiBand will start shipping this November. LutiBand comes with a 30-day money back guarantee and a 1-year warranty.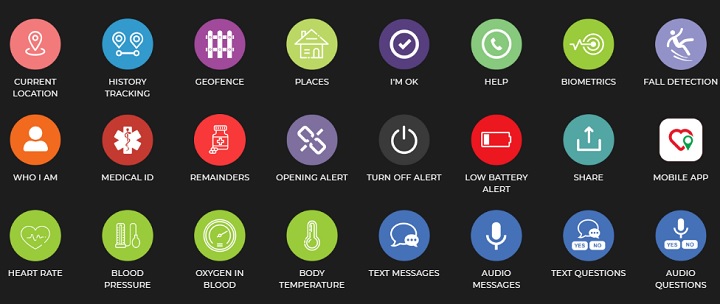 3