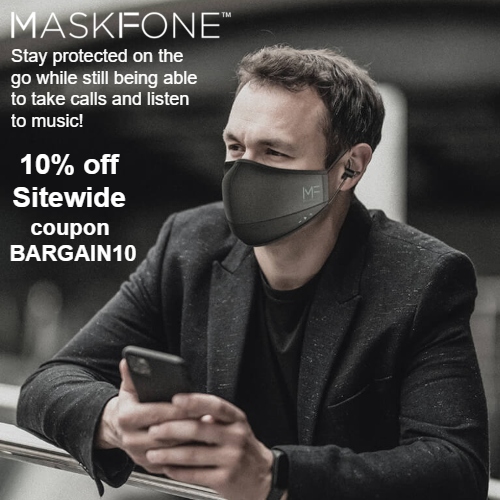 If you've ever had to take a call while you're out in public wearing a face mask, you know how tricky that can be. The person on the other side has trouble understanding what you're saying or you have to remove your mask, touching it with your maybe not-so-clean hands, and putting yourself and others at risk. The folks behind MaskFone knew there had to be a better way and they came up with an innovative face mask with a built-in mic and earbuds that combines protection, technology, comfort, and convenience.
Protection –
MaskFone offers a total of 5 layers of protection, including a replaceable PM2.5 filter or medical grade N95/FFP2 filter, that you can use as long as 200 hours before a replacement is required. Masks come with three PM2.5 filters and extra filters can be ordered separately.
Technology –
MaskFone has a built-in wireless microphone that allows your voice to sound clear on calls, even though you're speaking while wearing a face mask. Integrated lightweight earbuds provide crystal clear audio and are Google, Alexa, and Siri compatible.
Comfort –
MaskFone is made with a soft, skin-friendly absorbent inner layer and three other filter layers in addition to the removable filter. An outer twill fabric forms to fit all face shapes. Adjustable neoprene ear hooks allow you to secure a perfect fit.
Convenience –
MaskFone is washable and durable. Simply remove the earbuds/mic and wash when needed. The mask comes with a carrying pouch so it's easy to take along wherever you go. The Bluetooth earbuds/mic last up to 8 hours on a single charge.
Get 10% off Sitewide at MaskFone using coupon BARGAIN10. Shipping is Free on all U.S. orders. International shipping is available.
These masks are being featured like crazy all over tons news outlets. If you'd like to order one for a holiday gift, it would be best to place an order sooner than later, as they are flying off the virtual shelves!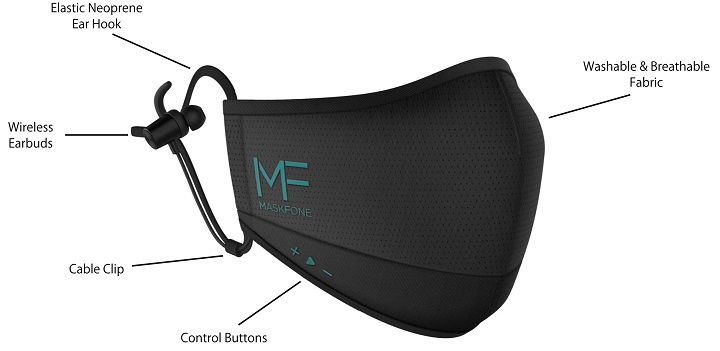 13