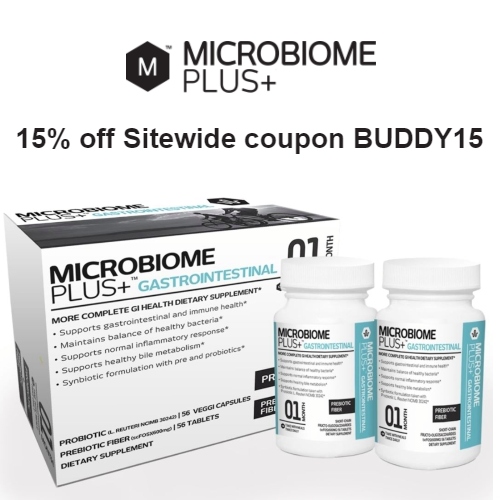 Microbiome Plus is an innovative new line of supplements that provide advanced probiotics and prebiotics for digestive health, immune system support, weight loss, cholesterol balance, mood enhancement, and overall health.
Microbiome Plus was developed by doctors to work with the body's natural processes. They use only professional grade, high quality ingredients that are natural, safe, effective, and allergen free. Their probiotic L. reuteri NCIMB 30242 is one of the few probiotic strains granted GRAS status and has been shown in several human clinical trials to improve cardiovascular and other health markers.
Get 15% off Sitewide at Microbiome Plus using coupon BUDDY15. Shipping is $4.99 or Free if you spend $50 or more.
3